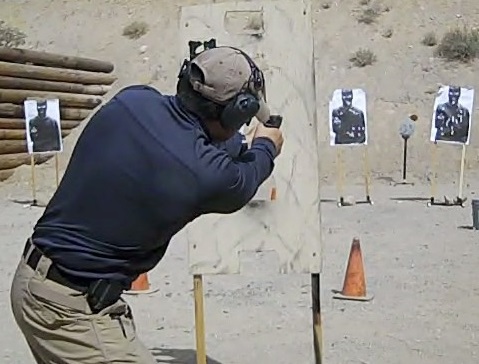 Tactical training and shooting course
€ 200.00
Thursday 26/4/18-Sunday 29/4/18
The introductory course will cover basics of CPP (close personal protection), handgun manipulation and shooting skills. Event is best suited for individuals with no or little previous experience. During two and half days, participants will have a chance to learn advanced Krav Maga techniques and tactics combined with live fire shooting. Course is being held both in Prague and shooting range outside of the city, giving participants a chance to indulge in evening sightseeing and celebratory dinner in the city center.


Program
Thursday
Arrival to Prague , transfer to hotel.
Friday
• transfer to the shooting range complex from the hotel
• using firearm as a cold weapon – attacks and defense
• CQB, opening corners, clearing rooms, working as an individual and in the team
• stress simulations and decision making
• dinner and free evening in the city of Mýto
• OPTIONAL - evening shooting range – possibility to use variety of guns (assault rifles, handguns, submachine guns, shotguns..) included in the price
Ammunition is paid separately approximately 100 rounds/ 20€.


Saturday
• introduction to live firearms
• stance, sight picture, trigger control
• dry drills, movement, stoppages and troubleshooting, reloading
• shooting range – live firing
• travel to Prague
• sightseeing, dinner and cocktail bar afterwards


Sunday
• VIP protection training
• principles and differences between CPP and Third party protection
• basic types of attacks and defense
• proffesional bodyguarding, protection work in team
• visit of museum of the Czech Police
Booking is essential deposit 200€ must be paid upto end of February rest of money 399€ end of March deposit not refundable. Total cost 599€ including accommodation and food.
Book your flight with Ryanair for Thursday flight back Sunday.